The "post 10 albums in 10 days with no commentary" thing has been going around Facebook again. I was thinking about posting mine, but then, Dylan Lloyd went ahead and nominated me to do it. I am not going to choose anyone, but what I will do is share here how the album influenced my life.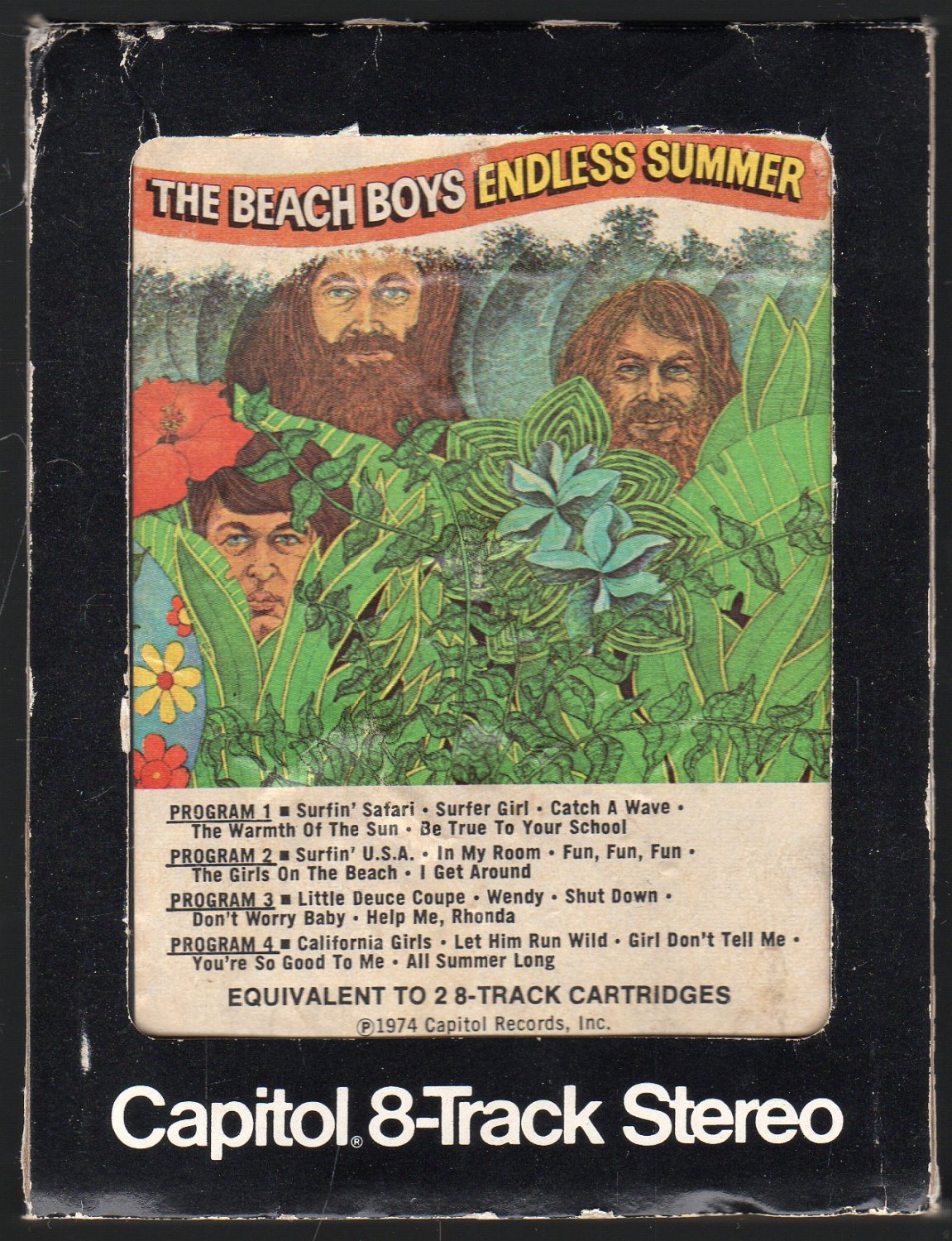 Band: Beach Boys
Album: Endless Summer
I have to be honest. I don't remember music being a significant player in my younger years. I do not have memories of Dad spinning records on the hi-fi (we had one). Nor do I have any recollections of Mom or Dad me to listen to their favorite bands. I completely missed the music of the '60s or '70s. I know very little about either decade.
What music I remember from my earliest memories came from the radio while Dad was working in the garage or while we were driving in the car. (Note: If the Pittsburgh Pirates or Steelers were on, we were listening to them above anything else- much to my Mom and Sister's chagrin.)
When we listened to the radio, we listened to 93.3 FM, which was an Oldies station in our area. I clearly remember Rockin' Robin (Bobby Day), Johnny B. Goode (Chuck Berry), All I Have to Do Is Dream, and Bye Bye Love (The Everly Brothers). But what I remember the most is The Beach Boys.
I'm pretty sure Dad had an 8-Track of Endless Summer in one the truck. The 8-track seemed foreign, even in the '80s, when we also had the much smaller cassettes. The sound of The Beach Boys became the epitome of both summer and American Rock and Roll. I would put them in the category of the Greatest American Rock-n-Roll band in regards to importance and influence. But you can freely argue that because I really don't know much about the music of the '60s and '70s. (England can keep the Beatles and the Stones!)
When our family goes to the beach, there are times when The Beach Boys serenade us on our way. When I was purchasing records for my record player, Endless Summer was on the top of my list. While there was a plethora of artists and albums that I could have chosen from my Oldies 93.3 days- The Beach Boys are at the top of the list.
Note: It is not lost on me that listening to Oldies on 93.3 FM meant songs from the '50s and '60s in the 1980s. Songs that were 20-30 years old. That means that when I play Nirvana, No Doubt, and Pearl Jam for my kids, that they would be on an Oldies Station today.