I love reading. I love books. My wife probably thinks I have too many books (is there such a thing?), but she likes to read, too. Thankfully, our kids also like to read. So we have books everywhere. I wanted to share a little of what I read this summer. This certainly isn't all of what I read, but my favorites.
The Pursuit of God- A.W. Tozer
This book was a birthday gift for me when I was in college. I can remember my pastor talking about A.W. Tozer when I was in youth group. Tozer, as the story goes, wrote the rough draft for this book during a train trip from Chicago to Texas. The book explores the "essence of God's nature." Even in the preface, Tozer drops some bombs that hint at what's to come, writing:
"To great sections of the Church the art of worship has been lost entirely, and in its place has come that strange and foreign thing called the "program."
This is definantly a book for the re-read pile!
The Common Rule- Justin Whitmel Early
I heard an interview with the author on a podcast (maybe Carey Neuhauf) and immediately purchased the audiobook. I went through the audio version in about a week, but it left a real mark and desire in my own heart to see some of my own habits transformed.
This is what the book is about. Habits. Specifically, creating new habits to provide freedom from technology, screens, and routine. Early breaks everything down to a daily and weekly habit. An example of a daily habit would be to spend one hour each day without your phone. A weekly habit would be to spend time in conversation with a friend.
I saw great potential in this book as a discussion guide, especially with Gen Xers, Millenniels, and Generation Z who are born into a world where smartphones and other technologies are ubiquitous.
The Rise and Fall of the Dinosaurs- Stephen Brusatte
Another audio book for my drive back and forth to my church. Brusatte is a paleontologist and has written a book that is part memoir and part history of the dinosaurs. It was a very interesting listen to hear a leading scientist speak on the dinosaurs, evolution, and how the world formed. The audio version gets extra credit because the narrator does an amazing job pronouncing all the dinosaur names!
Thrawn: Treason- Timothy Zahn
I'm not ashamed to admit that I love Star Wars, and since I was a teenager I loved Timothy Zahn's Star Wars novels. I was pretty excited when Disney released this new Thrawn series making the character part of the Star Wars canon.
In short, this is the continuing saga of Admiral Thrawn. The story is about Thrawn and Director Krennick vying for the attention (and the funding) of the Emperor for their pet projects.
I am currently reading Alphabet Squadron, listening to Master and Apprentice, and have another Star Wars novel on my night stand!
Frederick Douglass- David W. Blight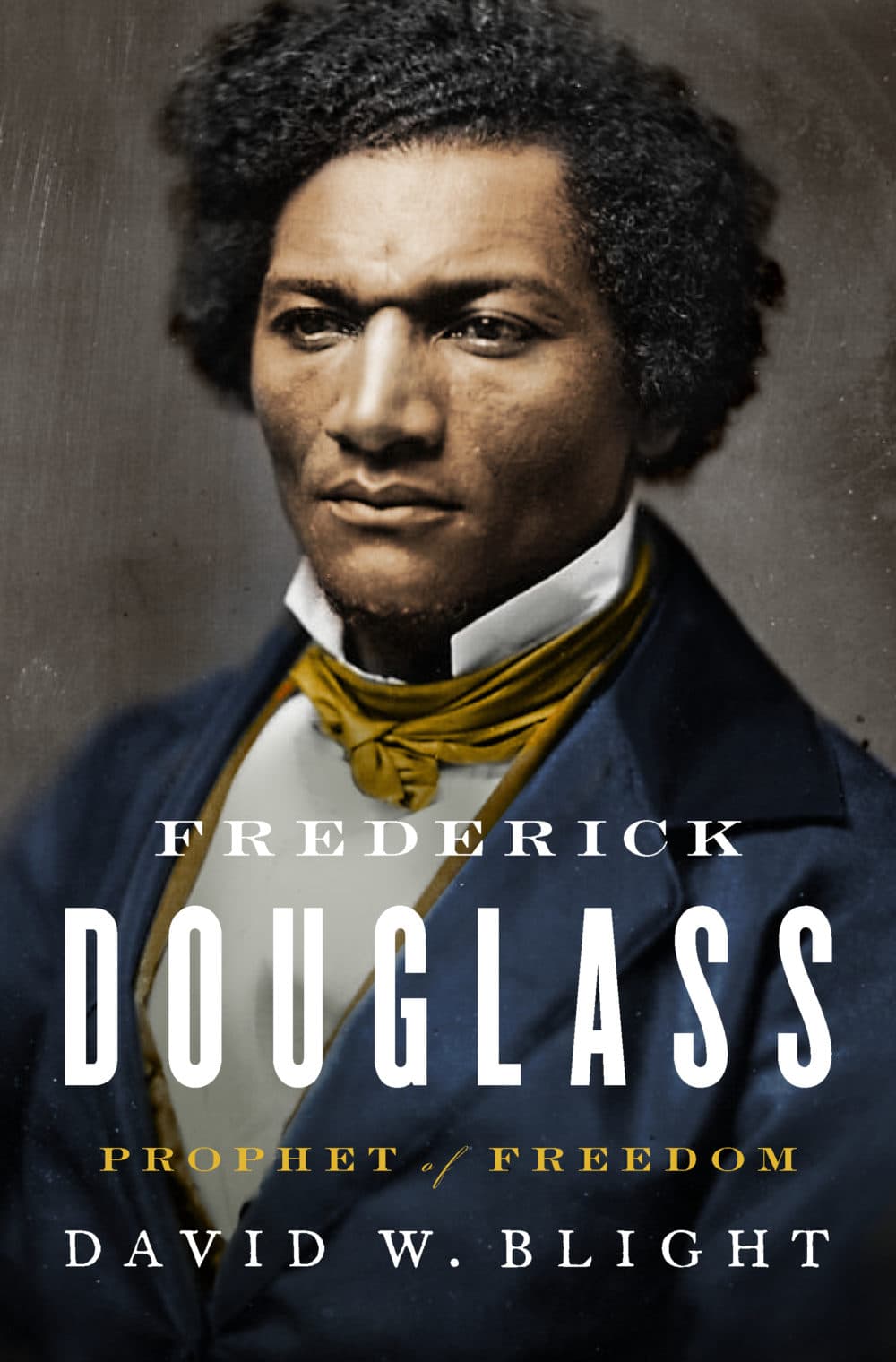 I wrote about the Frederick Douglass biography here. It is certainly an important book that is very well-done to the point of getting bogged down in the details at some point. I have found it helpful to read more stories and accounts of people who look and live different than I do. This biography helped me to see the abolitionist struggle in the 1800's in a new way- and see that there is much work to be done. This is an absolute must read!
So there is a snapshot of my summer reading. What have you been reading? Share in the comments, I love discovering new books!